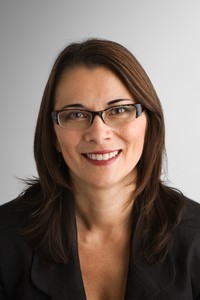 May is a Certified Specialist in Intellectual Property Law (Trade-mark/Copyright), and a partner in the Intellectual Property Group at Osler, Hoskin & Harcourt LLP. She has 25 years of experience in advising clients on all aspects of intellectual property protection andenforcement, including branding strategy, acquisition, licensing and anti-counterfeiting. She is regularly involved in litigating trade-mark disputes and a wide variety of IP infringement cases, including Anton Piller injunctive proceedings to curb counterfeiting.
May has acted as an expert consultant to the Government of the Bahamas in redrafting their intellectual property legislation to make it compliant with international treaty obligations for ascension to the WTO. She has received accolades for her legal and community work, including being recognized globally as one of the Top 250 Women in IP in 2017, by Managing IP Magazine, based on client and peer review research. May's extensive community work includes causes that support the advancement of women's rights and garnered her the Women's Law Association of Ontario President's Award in 2016.
———
Peter is one of Canada's leading practitioner-academics in the area of public policy and administration. He has worked as a senior civil servant, chief of staff to a cabinet minister, lobbyist and international consultant. As a professor in the School of Public Policy and Administration, his research focuses on political acuity, stakeholder engagement, public management and government relations.
Programs
Masters Certificate in Municipal Leadership
Masters Certificate in Public Sector Leadership
Area of Interest
Public Sector
———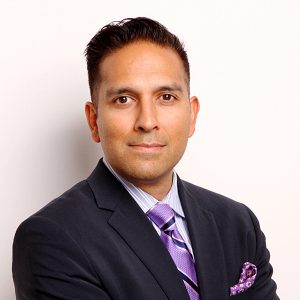 Sanjay Dhebar enjoyed an exciting and varied career as a senior leader in the healthcare and consumer package goods industry for 15 years. Specifically, he mastered business development as well as marketing and sales leadership while working for national and global companies and their brands.
Sanjay is a highly rated faculty member with the Schulich Executive Education Centre, York University for the past decade. He coaches and develops senior leaders in organizations including Four Seasons Hotel, Roche, TD Bank, NN Group, Mercedes Benz, Samsung, Teva, Four Seasons and Sick Kids Foundation. He uses the 'case study' methodology in his teachings drawing on best practice approaches across sectors. Sanjay has developed a respected process and practical approach called "The Business Workout", which enables business leaders achieve better performance and success. Recently he published his book Tool Box for Performance Driven Leaders to compliment his keynotes on this topic.
Sanjay is an adjunct faculty member in the Schulich School of Business at York University and the University of Salzburg Business School in Austria. Sanjay's teaching focus includes sales/marketing, strategy and government and builds on his decade-long international teaching experience and his expertise in developing cutting-edge experiential curriculum design.
Sanjay holds an Honours BA in Public Policy from Ryerson University and an MBA in Marketing from the University of Leicester, UK.
Programs
Developing and Presenting a Successful Business Case
Management 1: The New Managers Course
The Data-Driven Mine: Data Analytics in the Mining Industry
Winning Sales Strategies
York Entrepreneurship Development Institute - Incubator Program
Areas of Interest
General Management
Marketing
———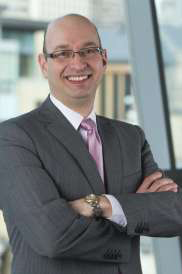 Patrice Dutil is a professor in the Department of Politics and Public Administration, and a member of the Yeates School of Graduate Studies, at Ryerson University. He holds a PhD from York University, an M es Arts from the Université de Montréal and a BA (Hon.) from York University.
Dutil joined Ryerson in 2006 following 13 years in various parts of the public service and seven years in the non-profit sector, so he brings a combination of practical experience and scholarly expertise to his teaching.
He is a frequent commentator on public affairs on radio and television in Toronto and in the national media. His opinion pieces have appeared in the Toronto Star, National Post, The Globe and Mail, CBC.ca, Inside Policy. In 2013-2014 he was a visiting scholar at Massey College (University of Toronto) and visiting professor in the Schar School of Policy and Government at George Mason University.
Dutil's main research interests are political- and public-sector leadership, the process of political development and the study of elections. He writes about a wide range of issues in the policy development process both from a historical and contemporary standpoint.
Areas of Interest
Public Sector
———
Jamal is a senior member of the Gowlings Transfer Pricing and Competent Authority team as well as the Firm's China Group. Working in conjunction with the Firm's National Tax Practice Group, Jamal helps organizations optimize their global tax position and reduce exposure to unfavourable audit assessments
through proper tax planning and implementation strategies.
He has been involved in work for a number of industries including automotive, pharmaceutical, energy, computer software, gaming, manufacturing and services. He also specializes in intangible valuation and has done work for both the technology and biochemical sectors.
Prior to joining Gowlings, Jamal was a senior transfer pricing economist with the Canada Revenue Agency, where he participated in the resolution of a number of transfer pricing issues, including the relief of double taxation on Canadian corporations. He was instrumental in the negotiation of Advanced Pricing Agreements between Canada and foreign tax authorities.
Complementing his graduate degrees, Jamal has recently earned the Registered Professional Accountant (RPA) designation. He is currently completing his CPA
designation in the State of Illinois.
Area of Interest
Financial Acumen
———
Ruby Lee has served as president and director of Lee Food Microbiologists Inc. and senior food safety specialist of NSF-GFTC since April 2011. She provides consulting and training services in microbiology, HACCP, SQF and BRC. Ruby has served as an approved consultant for the IFS PACsecure Standard since 2014.
As chief microbiologist & senior food safety project manager of the NSF-Guelph Food Technology Centre, Ruby provided consulting services via microbiological program assessment, troubleshooting and HACCP program development and validation, provided training services via creating and delivering NSF-GFTC and customized microbiology and HACCP workshops, and provided auditing services via AudiTech Audit and NSF-GFTC/AIBI HACCP Accreditation Audit.
Ruby has been a speaker at annual food safety conferences since 2003 organized by Agrifest, Alberta Food Processors Association, Canadian Meat Council, Canadian Research Institute for Food Safety, Fondation Initia, Guelph Food Safety Seminar Series, Manitoba Agriculture Food and Rural Initiatives, Manitoba Food Processors Association, 3M Food Safety, NSF-GFTC Annual Auditor Conference, NSF-GFTC Innovative Breakfast Series, North American Mushroom Conference, Ontario Food Processor Association, Ontario Independent Meat Processors, PAC, Sani Marc Advanced Microbiology Workshop, and Women in Food Industry Management.
Ruby completed her MSc in Microbiology, PhD in Food Science and Technology, and was a postdoctoral scientist in animal science at Iowa State University, with a focus on the development of rapid microbial methods. She also studied the mode of action of food-grade phosphates used in meat industry and application of food irradiation in the food industry.
Area of Interest
Technology
———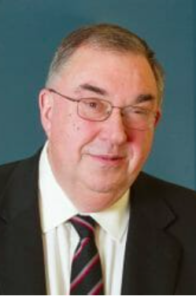 Alan Middleton is the executive director of Schulich Executive Education Centre (SEEC) and professor of marketing in the Schulich School of Business at York University.
After a stellar 25-year career as a marketing practitioner with Esso Petroleum, UOP Inc. then rising to the position of executive vice-president and board of directors member of J. Walter Thompson (JWT) worldwide and president/CEO of JWT Japan, Alan left to complete his PhD at the Schulich School of Business at York University, where he is currently on the faculty. He has also taught at Rutgers Graduate School of Business in the US and at business schools in Argentina, China, Russia and Thailand. In September 2001 he took over as executive director of the Schulich Executive Education Centre (SEEC), which trains more than 16,000 managers and executives domestically and internationally.
Alan co-wrote the books Advertising Works II and Ikonica – A Fieldguide to Canada's Brandscape, and published papers for the ACA/ICA on Marketing Communications ROI, Client-Agency compensation strategies and Client-Agency Relations. He is a co-founder of the 'Cassie' advertising awards, is a member of the Academic Committee of Leger Marketing and was inducted in to the Canadian Marketing Hall of Legends in the mentor category in 2005.
Programs
Broadening Opportunity Through Leadership Diversity (B.O.L.D.)
Masters Certificate in Marketing Communications Leadership
Areas of Interest
General Management
Marketing
———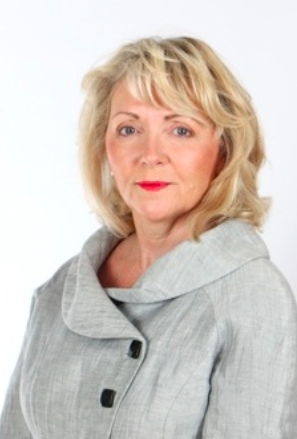 Gaye Rawding is an independent consultant specializing in educational leadership and professional learning. She operates at the national and international levels with government officers, business partners and school districts. Prior to starting her independent consulting career, Rawding worked for the Faculty of Education, York University, where she was responsible for domestic and international professional development programs and managed the Ontario Principal's Qualification Program.
A native of Nova Scotia, Rawding has 30 years' experience in the public school system. She maintains exceptionally high standards for school performance and fully ascribes to the practice of quality assurance. In her last position in Nova Scotia, she was the director, international programs/regional education officer for the department of education and early childhood development. She was business developer and inspection manager for the offshore school programs in the United Arab Emirates, Egypt and China. Rawding is also an experienced public school supervisor, principal, consultant, and teacher having previously worked in a school district (Kindergarten to 12).
Rawding received her university degrees and certifications in Canada. Her studies have focused on special education and educational leadership. She has also completed international studies in the United States (University of Minnesota) and France. Her particular area of academic interest is instructional design, methodology and leadership.
Area of Interest
People Leadership
———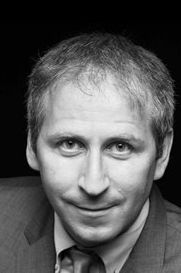 Irvin Studin is president of the Institute for 21st Century Questions, and editor-in-chief and publisher of Global Brief magazine. Studin is currently visiting professor at the Université du Québec à Montreal and has been a professor in leading universities in North America, Asia (Singapore) and Europe. He has been called one of the leading international policy thinkers of his generation. Studin is the co-founder of Ukraine's Higher School of Public Administration (Kiev). His latest book is Russia Strategy, Policy and Administration (Palgrave-MacMillan). He worked for a number of years in the Privy Council Office in Ottawa, as well as in the Australian department of the prime minister and cabinet in Canberra, including on agricultural and grain policy.
The first ever recruit of the Canadian government's Recruitment of Policy Leaders program, he was a member of the team that wrote Canada's 2004 national security policy, and he was the principal-author of Australia's 2006 national counter-terrorism policy. He holds degrees from the Schulich School of Business at York University, the London School of Economics and the University of Oxford, where he was a Rhodes Scholar. His received his PhD from York's Osgoode Hall Law School, where he was a Trudeau Scholar and won a Governor-General's Gold Medal. Studin lectures and advises around the world in a number of languages, and has written for publications ranging from the Financial Times to Le Monde, Vedomosti, the Globe & Mail, National Post, Le Devoir, La Presse, Indian Express, The Australian, and the Straits Times. His other books include The Strategic Constitution Understanding Canadian Power in the World (UBC Press, 2014), and What is a Canadian? Forty-Three Thought-Provoking Responses (McClelland & Stewart, 2006).
Areas of Interest
Public Sector
Strategic Leadership
———
Judi Denison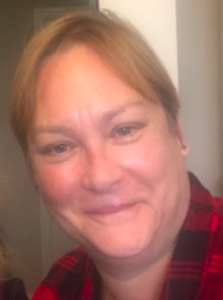 Born an Anglophone in Quebec City, Judi is a bilingual educator who has focused on Second Language instruction, positive mental health initiatives and literacy throughout her career.  She attended Mount Allison University (B.A.), Queen's University (BEd.) and Mount St. Vincent University (Masters).
Recently retired from the Peel District School Board as a principal, Judi has continued to serve in various capacities, at the board and school levels.
Judi has worked extensively with adult learners, as a course instructor and program manager.  She has taught additional qualification courses for teachers for over twenty years. Recently, she has instructed international groups including delegations from Saudi Arabia, China, India and Wales.  She has travelled internationally, teaching in Beijing and in Norway.
As a founding member of the implementation team supporting positive student mental health with the Peel District School Board, Judi has contributed to positive mental health and school climate initiatives at the system and school levels.
———
Cindy Schooley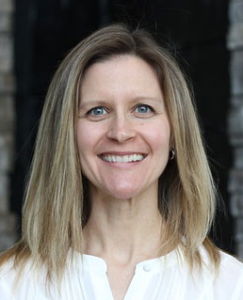 As a former professor at McMaster University in Hamilton, Ontario, Cindy Schooley has over 18 years of experience supporting high school, undergraduate, Masters and PhD students in their career development journey which includes, but not limited to, job search techniques, career development and applying to university and post graduate programs. In addition to teaching a university career development course for over nine years, Mrs. Schooley also taught a transition into university course for first-year Faculty of Social Science students where the focus was career development, time management, community engagement, goal setting, and university success.  Mrs. Schooley has been an invited presenter at the Experiential Learning Best Practices Exchange hosted by the Council of Ontario Universities where she shared tools and strategies used to help new graduates transition into the workforce.  With almost two decades of experience in Career Planning and Preparation and High School to University and University to the Labour Market Transitional Practices, Cindy Schooley is sought after by local and international businesses, financial institutions, and post-graduate institutions.
———
Keri Ewart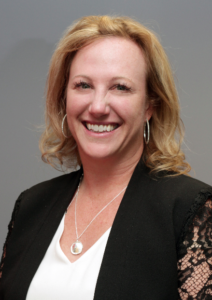 Dr. Keri Ewart is the Director of Programming for the Asian Business and Management Program at York University. Dr. Ewart has over twenty years experience with International Affairs and International Studies presenting to audiences around the world. Prior to her Directorship, Dr. Ewart was a consultant, program designer, and instructor for York University's Asian Management and Business Program since 2013, where she designed and executed a variety programs including: STEM and STEAM Integration, Arts Alive, Mental Health and Wellness, Integrated Technology, Curriculum Development, Informative Assessment, Critical Thinking, Critical Reading, 21st Century Competency Development, Learning Environments and Cultures, and Growth Mindset for Presidents of Universities, Directors of Education, Government Officials, Principals, and Teachers both in China and visiting delegates to Canada. Dr. Keri Ewart's research is in the area of implementation of effective 21st century pedagogies into K-12 classroom and post-graduate institutions with an emphasis on inclusivity, mental health, multiliteracies, and 21st century competency development. Dr. Ewart travels the world presenting at local, national, and international conferences in addition to leading workshops, lectures, and sessions all over North America, Europe, and Asia.
Dr. Ewart formerly occupied a position as a Faculty Advisor and Instructor at the Faculty of Education at Brock University for six years, where she taught courses in Language and Literacy, 21st Century Mathematics, Social Studies, and Cross-Curricular Integrated Technology to teacher candidates and monitored undergraduate and graduate students in Masters and Doctorate programs. Prior to her career at the university, Dr. Keri Ewart was a Modern Learning Resource Teacher at the Peel Board of Education in Ontario, where she supported 42 Peel schools across three superintendencies. She worked closely with the Director and Associate Director, Superintendents, Principals, Coordinators, and teachers to champion the effective implementation of innovative 21st Century teaching pedagogies, inclusive education, and infused technology into classrooms, school-wide success plans, and board-wide initiatives. Dr. Keri Ewart was also a classroom teacher in grades K-12 in all subject areas as well as a Special Education and English Language Learner Resource Teacher with the Peel Board for more than 15 years.
In addition, Dr. Keri Ewart has written many system-wide support documents to meet the demands of current classrooms and societal shifts and is a published author on topics including Urban Diversity, 21st Century Competency Development, Innovative Education, and Cross-Cultural Connections.
———
Oliver Pulleyblank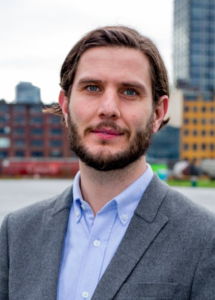 Oliver Pulleyblank is the founder and principal of Pulleyblank Law, where his practice encompasses administrative, environmental, aboriginal and bankruptcy matters. He is an adjunct professor of law at the Peter A. Allard School of Law where he teaches public and environmental law.
Previously Oliver worked as a litigator at the Department of Justice Canada, and also as a judicial law clerk to Chief Justice Beverley McLachlin at the Supreme Court of Canada.
———
John Moscardelli
John Moscardelli is a Chartered Professional Accountant (CPA) with 20 years' experience in the healthcare industry. Having worked with some of the world's leading pharmaceutical companies, he has led finance teams that successively enhanced organizational performance. John's career stretches well beyond finance, with stints in information technology, sales & marketing as well as supply chain. He has consistently been recognized for exceptional performance throughout his career and uses his vast business experience to connect classroom theory with workplace realities.
John currently lectures at one of Canada's leading business schools in the field of finance and accounting. His focus is with post-grad international business students, helping to develop these young professionals to achieve their maximum potential.
Along with his accounting designation, John holds an Honours BA in Economics from York University as well as an MBA from the Schulich School of Business.
———
Stephanie Ben-Ishai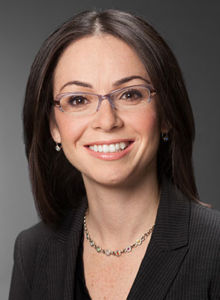 Professor Stephanie Ben-Ishai is a Distinguished Research Professor and Full Professor at Osgoode Hall Law School, where for the last 17 years she has engaged in research and teaching on bankruptcy, contract, commercial law, and financial crises. She has authored or co-authored nine books and more than 50 refereed articles, including seminal and innovative texts on bankruptcy and contract law. She holds her LLB from Osgoode Hall Law School, and her LLM from Harvard Law School, where she studied as a Fulbright Scholar and SSHRC Doctoral Scholar as well as receiving the American Bankruptcy Institute Medal of Excellence on graduation.
Professor Ben-Ishai has been nationally and internationally recognized as an expert in each of her research areas. She has been consulted by private actors, governments and self-regulatory institutions, and served as a Scholar in Residence with the Law Commission of Ontario. Her work has been cited by every level of Canadian court and she has given expert testimony to Canadian and American courts. Professor Ben-Ishai's research has been consistently funded by research grants, including four major Social Sciences and Humanities Research Council (SSHRC) grants as Principal Investigator; other significant grants have been provided by the Law Foundation of Ontario, the Law Commission of Canada, Industry Canada, and the Schulich School of Business National Research Program in Financial Services and Public Policy.
An active participant in domestic and international professional committees, research networks and law reform efforts, Professor Ben-Ishai also serves as Co-Founder and Editor of the Insolvency Institute of Canada Law Journal, established in 2011. To date, she has held visiting professorships at eight law schools in four countries, and has served as an INSOL International Scholar, Distinguished Fulbright Fellow, Sprout Fellow in Canadian Studies and the Thomas Feeney Visiting Professor of Business Law. Her research contributions have been presented at conferences around the world to lay audiences, lawyers, judges and academic colleagues from a wide range of academic disciplines.
———
Joel Hartling
(Richard) Joel Hartling has taught the Principal's Qualification Program (PQP) for York University, Toronto, Ontario, Canada since 2004. He has facilitated over 25 training program sessions in Ontario specifically elementary and secondary teacher and principal candidates.
Joel retired after a 35-year career as an educator with the Peel District School Board, Ontario, Canada and was a school administrator for 25 years, 19 years as principal.
As a principal in the Peel District School Board he hosted international administrative teams from the United States and Canada, as well as the Republic of South Korea, the People's Republic of China and the United Kingdom. He was awarded the Peel District School Board Award of Distinction in 2005 and their Award of Excellence in 2010.
In 2013, he became a course instructor for Research and Professional Development-International, York University Faculty of Education.
———
Lillian Lahe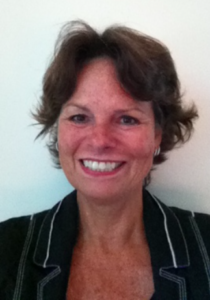 Lillian Lahe has taught the Principal's Qualification Program (PQP) for York University since 2004.  She has facilitated sessions for both elementary and secondary teacher candidates.
She has a background in special education and gifted education. She has written two books and numerous articles for educational and leadership journals.
She retired after a 35-year career as an educator with the York Region District School Board, 25 years in administrative positions.
Lillian continues to be committed to International Education.  She was selected to train teachers for the Canadian Teachers Federation, in Nepal and India.  She also took on a position of principal of an international school in Valencia, Spain for 2 years.
She continues to work for York Region District School Board as an administrator on contract and be involved in International Education.